The trailers for this B film comedy horror were pretty painful – young, skinny, blond woman screams a lot, then gets murdered a lot.  Ho ho ho, isn't violence against women a lark? But I admit, I was worn down by the sheer volume of the trailers and the more I witnessed, the funnier it got.  And the funnier it got, the more I noticed some interesting stuff happening in the background.  I was picking up two trend-buckers from the repeated, 30 second bludgeoning of the ad campaign:
– A young, sexually active woman is hacker slashed . . . BUT remains alive in the narrative to solve the crisis and end the murder's reign.
– A young man explains the narrative crux to the woman (you die until you get it right) . . . BUT, he's able to attempt to solve her problem because he listens to her.  This doesn't even happen in the real world, let alone slashy horror films.
So I was film curious; I didn't have high hopes, but I thought these aspects were at least interesting from a feminist film theory perspective.  Now, to be clear, the film's text isn't a bastion of fourth wave progressive woke-ness, it's about as white as, well, a college sorority, and has some deeply screwed up views on class and economic amalgamation.  BuuuUUUUuuut, it also gets a lot of stuff right, and gets it right in deep, consistent and self aware ways.  Partly because I hope to encourage people to see this film so will keep this SPOILER FREE, but mostly because I've only seen it once and can't remember all that much, here are the quicky top three reasons to get your bum on a seat: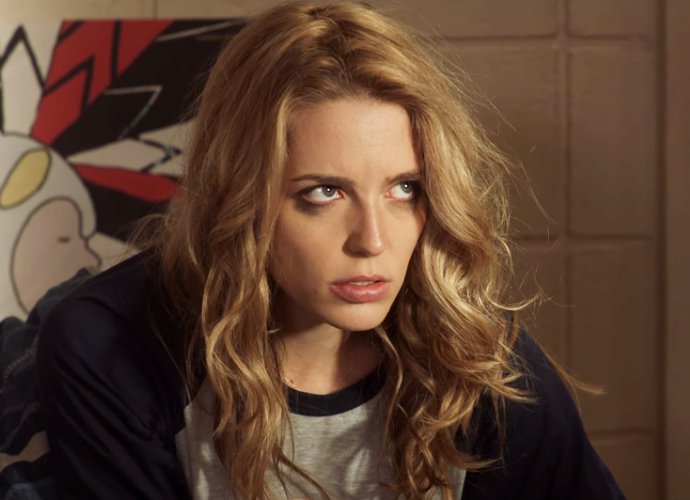 The only good mum is a dead mum. Ah yes, the absent mum trope, again! This film does present a slightly different take on it though.  So, yes, dead mum, perfect wife, etc. etc. , but here, her absence is an obstacle, an open wound in our hero's psyche which has to be healed through the course of the narrative.  The mum isn't dead so that the usual tropes can be enacted, such as dad saving the day, or kid getting revenge, instead, mum's death has left the hero grieving and unable to move on with her life.  The film's subplot is about the hero first throwing herself into a life as removed from the memory of her mum as she can find, then recognising how the avoidance of her grief is prolonging her pain and actually causing pain to others.
Slash back. Our hero is killed, a lot. And the camera usually shows it, but the deaths themselves are noticeably lacking in gore and general flinchiness.  Instead, the moment of extermination does one of two things, a) cuts immediately upon impact to the hero waking up in one piece, or b) cuts immediately to the image of the weapon, sans people.  We're left in no uncertain terms that our hero has died a grisly death, but we don't expressly see this young woman being stabbed, beaten or blown up.  To be fair, this may well be a decision for the ratings system rather than a self aware statement on the phallocentric violence which women's bodies are normalised into displaying as a way of harbouring rape culture in our present state ersatz feminist commercialism . . . But I'll take what I can get.
Body normalful. The very second image in the film is that of our hero waking up in a small puddle of drool on her pillow.  Yes!  Feminist victory!  Lemme 'splain: the reality of women's bodies is almost invariably either invisible, or used as a nasty little secret which has to be got rid of immediately by buying a product or service (think of those AWFUL pictures of normal cellulite or stretch marks on women's bodies used as 'before' pictures outside beauty parlours).  As the hero becomes bolder in her struggles, her image becomes more casual and, therefore, more true.  Her makeup visibly decreases as she gets closer to solving the problem, she has a rather excellent walk of no-shame and in one of my favourite moments of the film, she chucks her toe curling high heels away and gets on with the day.  Looking normal (ish) makes her stronger.  Well duh.
So there you have it.  And to show my commitment to equality, I'll let The Patriarchy have the last word here, with a little limerick wot my other half wrote about Happy Death Day:
A film about a day just repeating
Is not, I'll admit, a brand new thing
But this ain't one to ignore
It's pretty good for
A film about a day just repeating
Is not I'll admit a brand new thing
But this ain't one to ignore
It's pretty good for
A film about a day just repeating
Is not I'll admit a brand new thing
But this ain't one to ignore
It's pretty good for
A film about a day just repeating
Is not I'll admit a brand new thing
But this ain't one to ignore
It's pretty good for…
(catch up with Mr. Pootler's 'Chain Reaction Film Club' here)